Join STA
World-Class Problem Solvers
Wanted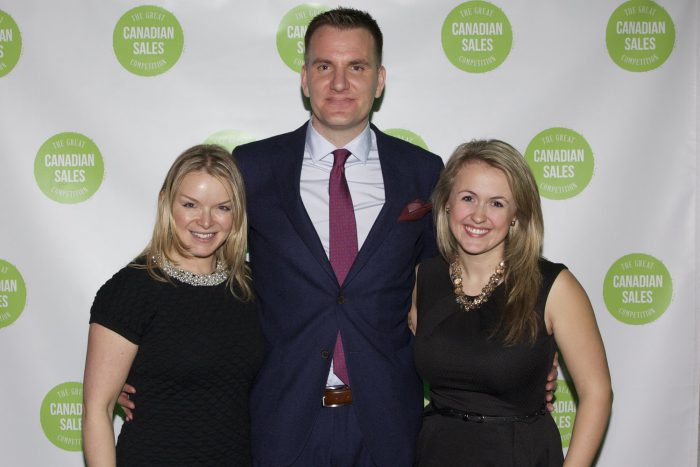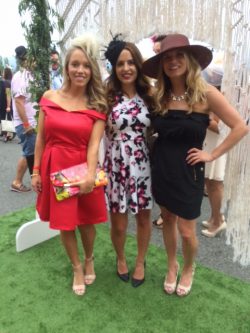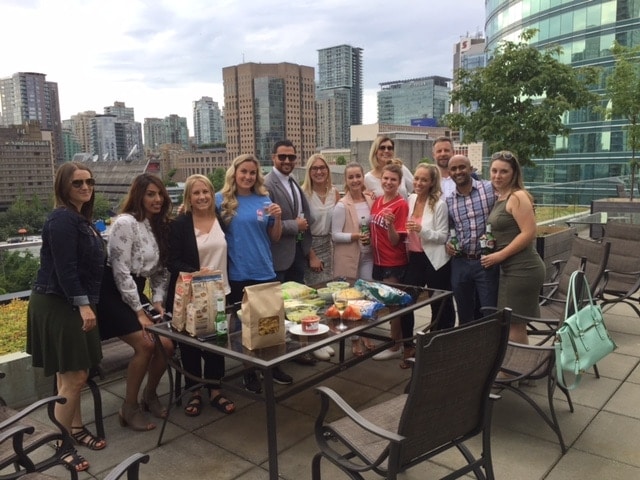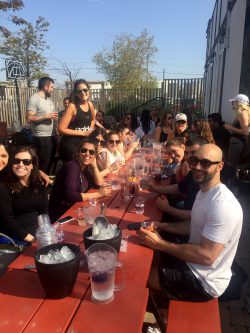 To meet strong market demand and continue to build our place as the industry leader in North America, Europe, and Australia, Sales Talent Agency is looking to hire and develop new sales recruiters throughout 2023. Each hire will be closely coached over the coming years to ensure they become highly successful elite sales recruitment professionals with high-demand skillsets. We are looking for bright, tenacious, and passionate problem solvers who are excited to build a career around elite customer and candidate experiences.
Our story so far…
Sales Talent Agency was founded in 2007 with the goal of helping employers find and hire their very best sales talent. We have done just that. Over the past 15 years, we have worked with more than 1,600 employers on over 13,000 recruitment projects. In all, we have placed approximately 7,000 salespeople into roles ranging from every career level, industry, and region of North America. Along the way we have been featured as industry experts and thought leaders by more than 50 national and regional media outlets, have written hundreds of highly read and distributed articles, and have been recognized by Growth500 as one of Canada's fastest-growing companies 6 times. 
Our Google Reviews are exceptional (4.9/5 on 383 reviews), our employee feedback on Glassdoor is consistently strong (4.9/5 on 47 reviews with 100% approval of our CEO), we have 75,000+ followers on our Company LinkedIn page, and we earn multiple positive references from clients each and every month.
Where we are going…
Sales Talent Agency is a boutique recruitment company and we plan to stay that way. To us, "boutique" means exceptional and personalized experiences for our clients, the sales community and all of our team members. Our immediate goal is to increase our recruitment capacity to better serve the available market and to help provide support to our current amazing recruitment team. That means we are hiring sales-specific recruiters, and are excited to train and develop people so they can become true experts in our space. 
You'll thrive at Sales Talent Agency if…
1. You are self-motivated, tenacious and well-organized
2. You prefer being coached and developed over being managed
3. You are the member of your family/friend group that everyone relies on to make things happen
4. You love interacting with people… lots and lots of people (our 33-person team interviews 10,000+ salespeople each year!)
5. You are not afraid to be measured and strive to be exceptional
6. You are able to multi-task and tend to thrive when the pressure is on
7. You speak up when you know you are right or have ideas for improvement
8. You are a great listener and want to learn from everyone around you
9. You are creative in your communication and problem-solving… always looking for a better way to do things
The role of a Sales Talent Agency Recruiter…
| | | | |
| --- | --- | --- | --- |
|   | Early | Advanced | Expert |
| Client Acquisition | You'll be assigned projects and tasks to support STA's impressive client portfolio | You'll develop and stay connected to influential sales and business leaders to generate client and project leads | You will be considered a sales recruitment expert in the community, and will actively generate new clients and projects based on continuous relationship development activities |
| Project Discovery, Strategy and Launch | A senior Sales Talent Agent will lead the discovery and launch of your projects to ensure a strong strategy is developed and implemented | You will lead the discovery on specific roles, closely supported by an experienced Sales Talent Agent to help further develop your skills | You will be the senior strategist and lead on your launches, expertly advising the client and ensuring all marketing and communication pieces are exceptional |
| Candidate Sourcing and Presentation | You will be assigned a specific candidate profile to proactively engage and communicate with, providing strong candidate leads to the senior Sales Talent Agent for quality control vetting and presentation to the client | You will creatively and exhaustively find excellent candidates, and will present them directly to the client with the close support of a Senior Sales Talent Agent | You are in charge. You'll expertly find and engage candidates, and will vet candidates from other Agents to ensure quality control. You'll present and represent our company and quality of work. STA's brand is in your hands |
| Interview Management | You'll support the coordination of all candidate interviews and will sit in on feedback sessions to develop your skills | You'll coordinate interviews and get direct client feedback which you will review with a senior Agent to improve your skills | Quality control of all candidate coordination, as well as calibration of candidate sourcing based on client and candidate feedback is in your expert hands |
| Final Negotiations | A senior Sales Talent Agent will work closely with the client and candidate to help facilitate a win/win | You'll lead most negotiations with the close support of a more experience Agent | Both the candidate and client want to work together. Your job is to help make that happen through smart intermediary engagement and counsel |
| Client Relationship Management | You'll develop your client engagement skills with close support from a Senior Agent | You'll maintain a strong connection with your clients and account contacts to ensure they think of you when they need help | You'll be proud of the strong portfolio of companies, as well as sales and business leaders that you have been able to develop through hard-work and exceptional problem solving |
How you'll be measured…
Because we are so accountable to our client's successes, you will be measured in many ways in your role. The exact measurements change as your skills develop, but you'll have a revenue-based target, and you'll have activity targets related to candidate presentations and contact development. You'll know you are doing a great job when your clients and candidates recognize the elite experience you have provided them. 
Some numbers that are important to know…
1. $150,000 – This is the average compensation of a Sales Talent Agency recruiter today
2. $100,000 – A typical recruiter at Sales Talent Agency will exceed $100,000 of income by Year 2 or 3 (depending on experience level when they join)
3. 1:1 – Every new hire is assigned to an experienced mentor for their Year 1 development
Top 5 frustrations of a Sales Talent Agency Recruiter… 
(if we want you for the long run, you should know what you are getting into!)
1. When you have too many projects on the go, you'll get stressed. When you have too few you'll get stressed! It never feels like the perfect amount
2. Those great candidates you find are not just great for your project… other companies and recruiters are talking to them too and you'll lose them to other opportunities sometimes
3. Your client's strategies and priorities can change at any time… you'll often have to adjust your efforts to tackle a new problem and plan
4. Candidates and clients will want your attention at all times and hours… once up and running your voicemail, email, and inmail boxes will fill the minute you think you have everything completed
5. That amazing candidate you found that you think your client will hire on the spot… they may be rejected and you'll have to break the bad news
Who we are looking for…
1. You have a couple/few years of professional work experience in a highly measured and/or pressure-filled role: Some of Sales Talent Agency's best recruiters have come from software or service sales and other industries, and have been looking for a company and role where they can feel more passionate about their work. 
2. You are a recent graduate eager to prove yourself: Sales Talent Agency has a very strong training program for people launching their career. Some of our most accomplished leaders today came to us straight from school and within 3 years are making 6-figure incomes.
3. You are a passionate recruiter who feels they can learn a lot more: Sales Talent Agency has hired a number of strong recruiters who are the very best on their current team and want to be a part of an agency that matches their passion and expectations of excellence.
4. You have had a career and are looking for something new and exciting: We have been eager to hire people who have great empathy for our clients because of their significant work experience, and want to attack a new full-time career. This will work best with people who are open to new training and development and are not afraid of being highly measured and accountable.
What to do from here…
1. Send us a note (by filling out the apply now form below) telling us a little about you, and provide your contact information and LinkedIn profile
2. A member of our team will reach out for a first chat to see if there is a potential fit and answer any questions you may have
3. If we think you have what it takes to be a Sales Talent Agent we will invite you to formally interview. This will include meeting multiple members of our team and completing an assignment so we can learn more about how you tackle problems
4. If all goes well and you are still excited to join our team, you'll become a Sales Talent Agent, and the real adventure starts
So you got to the end of the world's longest job advertisement and are, hopefully, eager to put your hat in the ring. There is one last thing to know: becoming an expert Sales Talent Agent will take time and effort from both you and us. If you end up on our team, we will be excited to help you get there. It will be so worth it to you and us when you do.
For the love of sales!