Our
company
Over the last 14+ years, Sales Talent Agency has established a reputation as the hardest working, most knowledgeable, and well-networked sales recruitment company for North America, Europe, and Australia. We have successfully helped more than 1,400+ companies hire top-performing sales professionals – from aggressive sales hunters to account managers, sales managers, and sales executives – including: Citron Hygiene, Rogers, SAP, Salesforce, Honeywell, Sonos, Procore, FlightCentre, IBM, FreshBooks, 1-800-GOT-JUNK, Clearco, Sigvaris Group, Purolator and Ceridian. From 2014 – 2019 we were recognized by Growth 500 as one of Canada's fastest-growing companies!
Our
timeline
13 YEARS AND COUNTING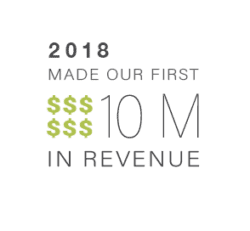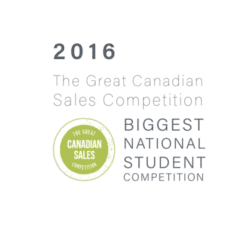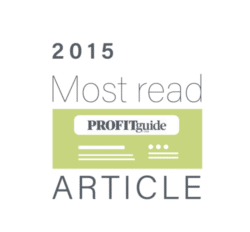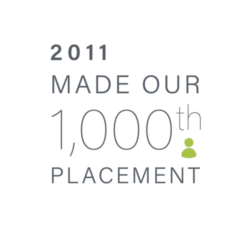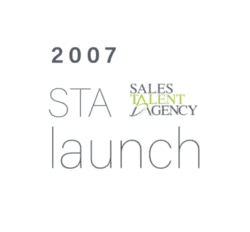 We started Sales Talent Agency together in 2007. Our big idea was to revolutionize sales recruitment. We had a thousand business ideas before that, but none of them stuck. Sales Talent Agency felt right from the very first day. 
Over 14 years later, we have built a company we are really proud of. Those years in between were a lot of hard work and a tonne of fun. We remember our first deals and dollars. We look fondly on our failures and successes throughout the years. We are so grateful for key hires along the way.
Today, Sales Talent Agency has a culture of passion, creativity and extra effort. We are more focused than ever on revolutionizing sales recruitment, and we have an amazing team of people who have the ideas and enthusiasm to make it happen. 
JAMIE SCARBOROUGH & SONYA MELOFF
Subscribe below to get our latest content
delivered

right to your inbox!
Recognized as one of
Canada's Fastest-Growing Companies
(FOR 6 YEARS IN A ROW!)
Sales roles we recruit for
We recruit
across all industries
Sales recruitment in
North America

,

Europe

&

Australia
WE'VE GOT YOU COVERED ACROSS NORTH AMERICA, EUROPE, AND AUSTRALIA WITH NOTABLE SUCCESS IN: