The cost of a bad hire can be upwards of $40,000 and a waste of countless training and development hours. Studies show that 74% of employers make bad hires because they do not have good candidates to choose from. This very problem is what the STANext™ program solves.
STANext™ is designed to provide sales leaders and their talent acquisition teams quick and prolific access to the best up-and-coming sales professionals on the market each and every week in 2021. We use our brand recognition, candidate flow, experience, and reputation to provide the level of sales recruitment support to significantly improve your current and ongoing talent pipeline.
We've placed
junior

salespeople at: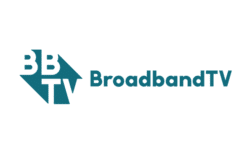 What you can expect from the program
EXHAUSTIVE CANDIDATE SOURCING FOR HIGHLY SOUGHT AFTER CANDIDATES
The STANext™ team spends 160+ hours each week sourcing for elite junior sales talent located in the Greater Toronto Area, Vancouver and Montreal.
EXPERT TALENT SELECTION 
Over 40+ hours are spent evaluating, interviewing and selecting top talent each week. Our STANext™ team analyzes the potential of each candidate through our proven DNA/PRO™ sales assessment methodology and each candidate's portfolio must complete an approval process in order to become part of the program.
IMMEDIATE CANDIDATES 
Your team will immediately receive a portfolio of short-listed candidates from previous weeks. Then, moving forward, your sales leader(s) and talent acquisition team will receive a weekly database every Tuesday at 9am EST of the top 10 candidates on the market that week.
CHOOSE WHO YOU WANT TO INTERVIEW 
Your dedicated Talent Scout will assist you with all candidate communications including candidate bookings, interview feedback as well as offer acceptances/rejections.
FLEXIBILITY WITH FEES
3-month commitment with no upfront cost, which garners you 12 weeks of elite candidate flow and a discounted hire fee of $7,500 per hire.  And, if you make 1 hire in the first 3 months, you get an additional 3 months for free.
What our
clients

say about working with us
Making 50 quality sales hires in just 60 days does not have to be complicated Read More.
How Telus and Sales Talent Agency partnered to make 31 great sales hires. Read More.
How Sales Talent Agency helped a global leader launch and dominate the Canadian market in just 11 months. Read More.