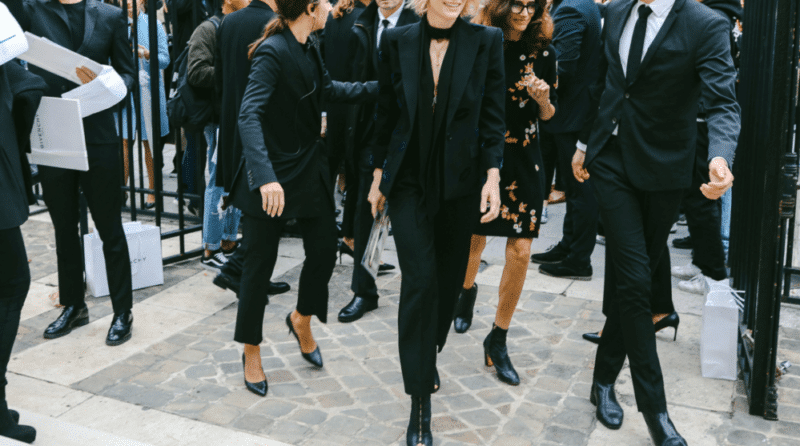 Fall is here and we're collectively glad we no longer need to shiver under pashmina scarves (masking our chic summer ensembles) while getting our work done at the office. That said, many of us still ask ourselves what is and is not appropriate to wear when heading out the door.
The overarching theme is this: a formal work dress code no longer exists.  The corporate sector now allows employees to wear jeans and leggings to work and even the House of Chambers in Britain has agreed that it is time to rethink their dress code.
Sometimes having too much choice can be paralyzing, especially as a women. Do you wear pants? A dress? A skirt? What's a suitable length for said skirt? What about tops and tank tops? What is appropriate and what crosses the line?
Below you'll find our top-5-fall-picks that are 100% office appropriate and most of all, stylish.
Lady in Red
Associated with power, determination, passion and desire, red is the colour of fall. Wear this memorable colour as an accent or a head to toe ensemble (if you dare)  and you'll be sure to go un-missed.
Do the Polka
Extravagant, Parisian and feminine. You can't go wrong with this timeless classic.
Victorian Collars
The turtlenecks fancy older sister comes out to play this fall. Pair this elegant neckline with a trouser or skirt for a respectable and lasting impression.  
A Boy's Life
No frills, just powerful women. With pant suits making a come back, the men in the office will be restless in their boardroom seats.
The Middy
Why go mini when you can go middy? This fall, mid length skirts are in full effect. Pair this skirt with a tall boot for the ultimate fall look.
Happy styling!
---
Lidia Aiello is a personal stylist working in the downtown Toronto area. She specializes in everyday office looks that make you look and feel your personal best.