6 Reasons Sales is the Right Career for Women in 2017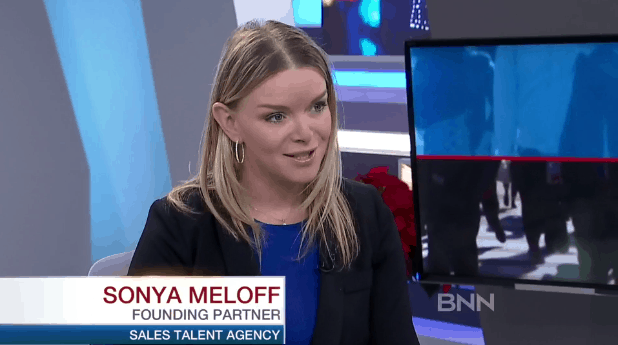 According to the most recent Stat-Can Labour market report, there has been a "substantial increase" in the number of women entering the workforce. Women are now 58% of all graduates at Canadian Universities/Colleges (you can read why here), and most of them are pursuing professional careers (doctors, lawyers, etc.) with more and more pursuing business.
Listed below are the 6 key reasons why more women should consider sales as their career of choice – both those entering the workforce, and those re-entering or considering a career change.
Compensation is based on performance, not gender
In sales, your pay is directly correlated with your performance, and nothing more.  How much you make or are bonused will never be a guessing game.  Everything is earned and based on merit.  Because numbers speak for themselves, there should be zero barriers for advancements.
There is a strong demand for women on traditionally male sales teams
Now more than ever is the time for women to enter sales. At least 50% of all sales leaders in Canada are specifically looking to add more women to help round out their workforces. And it is not for PC reasons,  stats show that women perform great in sales. Many believe women are stronger listeners, relationship builders and even better hunters, not letting their ego get in the way.
The career path leads to c-level
If your ambitions are to reach the top spot of leading a company, sales is a great place to start. In fact, 20% of all CEOs came from a sales path! There is fast career progression potential for top performers.  You will also learn everything about the business and be on the front lines of connecting directly with customers externally, as well as areas of the business internally (engineers to scope projects, delivery teams to execute, etc.), and will put your relationship building and problem solving skills to work daily.  Bonus: it's also an amazing skill set for future entrepreneurs!
Great jobs are available right now
Sales is consistently one of the most widely advertised jobs on the internet and there is sadly a great deal of misperception of what it means to work in sales. Most people think of consumer sales (door-to-door, car sales) when they think of sales, but in the corporate world, sales is more about educating clients and solving real business problems. Everything falls to sales and it represents one of the most highly respected areas within the business. For women that like being part of the action and are driven by targets, there is no better place to be within a business then on the sales team!
You can work in any industry that excites you
Sales is the backbone of almost every company and so the choice of industry is wide open. No matter what your interests, you can find a great sales job and have the opportunity to build a very successful career.  Maybe you are interested in business software, medical technology, media and advertising, construction infrastructure, industrial products, or professional services… Big company, small company, the opportunity is out there.
Money is uncapped
Every other job in a company has a fixed total income. Sales is the only role outside of the c-suite where you can earn as much as your ambition and achievement allow.
---
To watch more on Women in Sales, from Sales Talent Agency's Co-Founder, Sonya Meloff, as seen on BNN – Canada's Business News Network click here.