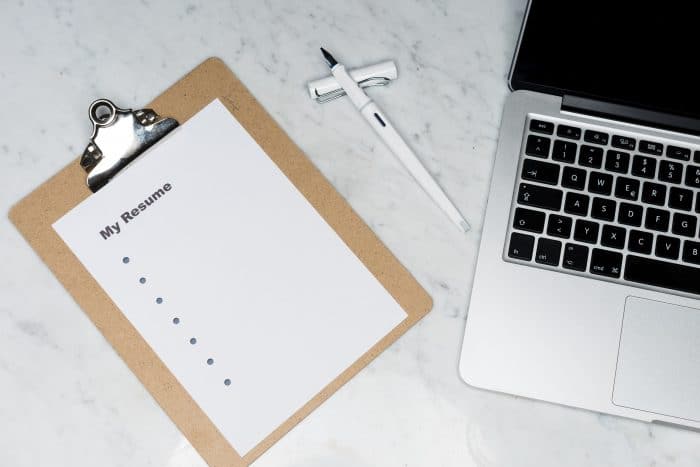 Your step-by-step guide to getting noticed, short-listed and interviewed for a great sales job.
Finding your next great sales role starts with getting interviewed by a top employer. To get there you are going to need two important marketing pieces: an impressive resume and a well-developed LinkedIn profile. We assume you already have some version of each of these documents, so here are the steps you need to follow to make sure they are working for you:
STEP  1 – GET NOTICED
Modern recruitment sees eager talent researchers scouring resume databases and LinkedIn Recruiter to create a target candidate pool. They typically want to build a list of more than 50 and less than 200 high potential "prospects".  If you don't show up in their searches, all is lost. Questions to ask yourself:
Will I be found on LinkedIn?
Professional recruiters do not use the same version of LinkedIn as you do. They pay big money to be able to access the entire user platform and search by more than 30 different intricate data points. This means that almost every recruiter has their own tips and tricks for searching for high potential candidates. Two recruiters working on the same project parameters will very rarely (if ever) have exactly the same search results, meaning some people are not found when they should be.  Your job is to make it easy for you to be found no matter how a recruiter searches. Make sure your LinkedIn profile accurately and exhaustively reflects your location, experience, job function, industry, education, and accomplishments. There are opportunities to add Skills and be Endorsed by your network based on those skills. These are searchable fields for a recruiter, so make sure you use them.
Am I properly registered with recruitment agencies?
While almost all agency recruiters use LinkedIn Recruiter, they most often start their search with their own internal database of candidates their company has met and evaluated in the past. This enables them to very quickly identify people that are both qualified AND easy to communicate with. You need to be properly categorized in those databases. An easy way to find relevant agencies is to search Google Jobs, Indeed, LinkedIn, or other smaller "job boards" for roles you are interested in and look at what agencies are advertising. Contact them all and ask for 5 minutes to be "profiled for future roles". 
Are my job applications being seen?
Whether through an agency or directly through the employer, every open job likely has an application folder. If you applied, you are probably in it. The challenge is that those folders are not always timely managed, so – if you have not had a personalized response (ignore the automated ones) within 2 business days – you should reach out via phone and/or email to the person managing the search to politely introduce yourself and ask if they have had a chance to review your application. If that person is not listed on the job advertisement, call the company, speak to someone, and ask who is running that search.
STEP 2 – GET SHORTLISTED
Recruiters may scan your resume/profile for less than a few seconds looking for further evidence that their search criteria was accurate. At this stage, they will typically reject as much as 75% of the prospects without ever contacting them. If your resume/profile does not pique their interest in that first scan, you're gone. Questions to ask yourself:
Do my job titles accurately reflect my roles?
Employers like to feel unique and often create job titles that do not reflect a person's actual role or career level. If you were an individual contributor with a VP of Business Development title, a recruiter may skip right past you at first glance. Make sure your job titles are accurate depictions of your job function as opposed to what your business card reads.
Have I explained the scope of my roles?
Not all sales jobs are the same, so it is important to highlight your areas of experience. What industries, company sizes, and geographic territories did you sell into? Were you hunting and farming or both? What were your deal sizes and sales cycles? What departments and decision-makers did you have to navigate through and sell into? What software did you use to manage your sales processes, and what did you use to interact with and present to clients?
Are there stupid mistakes that could put someone off?
More than 80% of resumes and profiles have at least one spelling or grammatical mistake. Sometimes those mistakes are big ones (misspelled job title) that can really put off a recruiter before they even contact you. Once they hit the reject button, you will not show up again in that search, so make sure you have checked it, rechecked it, and had someone detail-oriented check it again.
Am I applying to roles I have a real shot at?
If you consistently get rejected for your dream jobs, you may not be qualified. Take a step back and see if you should be looking at more appropriate roles where you can prove yourself and then get that bigger opportunity.
STEP 3 – GET INTERVIEWED
With today's talent management tools, it is relatively easy for a recruiter to reach out via a well-crafted email to 10-100 interesting candidates to see who responds. There will, however, be a handful of candidates who look so interesting that the recruiter will give them special attention. If you want to be one of the Top 10 "whales" that they pick up the phone for, ask yourself these questions:
Do I have metrics that highlight my measured successes?
Employers know what a sales development rep does. They want to know how well you did it. For every responsibility you had, you ideally have a measurable success that you can highlight (e.g. I was responsible for new client development and brought on 43 new accounts in my 24 months in the role. This was the most of all my 5 peers, and exceeded expectations by 125%).
Have I got anything else to "brag" about?
Top salespeople often have successes above and beyond quota attainment. While in everyday life, "bragging" is unadvised, when positioning yourself as a top performer, it is recommended to bring some proof. Detail three or more of your biggest achievements that could include (but not limited to): awards, official rankings, sales metrics, president clubs, strong performance reviews, customer testimonials/references, letters of recommendation, as well as sports or academic achievements.
Have I listed all of my relevant education?
Okay, you put in your degree from Western, but did you also put in that 3-day course on solution selling at the Westin? Every course you have taken on negotiations, sales strategy, customer engagement, personality profiling, and prospecting shows you have continued your education and are more job-ready.
Do I show passion and enthusiasm for my career?
How you talk about yourself and your career in your LinkedIn biography and resume cover letter can really help you stand out. This is a critical marketing document representing the most important product you will ever sell: you. Does it truly reflect your personality and goals? Take a read of your LinkedIn introduction and compare it to 5 people who you think are building a great career for themselves. Does yours stand up?

So now you have the interview… closing the deal is in your hands. To prepare for your interview, read Sales Talent Agency's Guide to Interviewing here. Happy hunting!