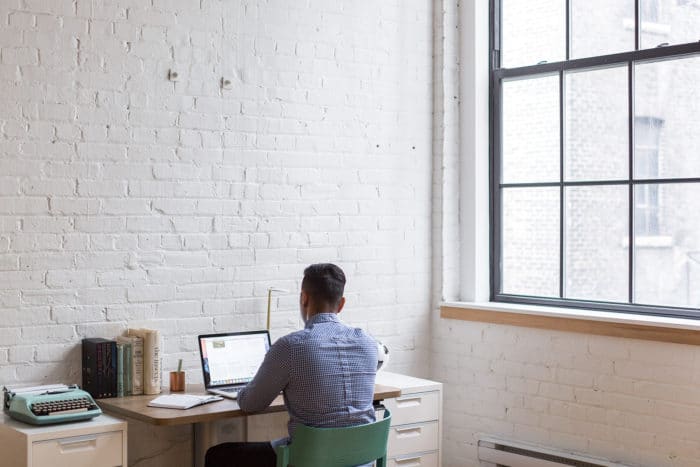 By Ali Alizadeh and Kaitlyn Tissington-Turner
Every industry across the globe has been impacted by the COVID-19 pandemic and every individual's job has changed in the short-term. However, the Solution Engineer (SE) has not received the attention it deserves given how critical they have proven to be for a company's success in this new selling environment. They have been models of successful remote work for their colleagues for whom it is a new reality and have stepped into the role of Account Executive, Engineer, and Product Manager to navigate complex deals.
To explore how COVID-19 has impacted this critical role in software companies, we spoke to five Solution Engineering leaders:
It's better to be a "need-to-have" than a "nice-to-have"
During an economic downturn, the companies whose solutions enable us to continue doing business are going to fare better and may even thrive. We have seen examples of this during the pandemic with organizations focused on digital transformation, virtual communications, and remote learning solutions. If you're a Solution Engineer in one of these companies or one that has pivoted successfully, you are going to be busy, but selling with relative ease.
One of these organizations is Axonify, whose SaaS platform provides critical training to many front-line workers that have been in the spotlight since the start of the pandemic. David Halk leads Axonify's Solution Engineering Team, and says this when it comes to necessity: "There is no room for nice-to-haves. You have to be driving some immediate value such as efficiency or cost savings. We're talking to a lot of call centres right now where the theme is removing redundancies, and this is how you provide value for the cost you are about to spend money on." This perspective was shared by James Kaikis, Co-Founder of the Pre-Sales Collective, and Kevin O'Keefe from Salesforce.com, who recognize that their solutions continue to be critical even if sales have slowed temporarily.
Unfortunately, not all companies offer solutions that will sell when budgets are tight and business is anything but normal. Solution Engineers in these companies should sit down with their leaders and Product Teams to explore ways they can pivot their offerings; if things look bleak, it may be time to start looking for a new company with staying power.
Pre-sales teams have always been remote – but, that isn't the case for their colleagues and customers
Jonathan Tempest, Director of Pre-Sales Solutions at Benevity, captured an observation shared by all of the leaders we spoke to regarding remote work: "The biggest thing is how the market shifting [to remote] has impacted the team. Not traveling for demos, not being face-to-face, and finding new ways to engage… The first month was relatively easy, but you see a dwindling of energy over time. [It's about] finding ways to maintain optimism and keep the team's energy levels high and bringing that energy to conversations with prospects on a daily basis."
Much of this energy drain is due to difficulty communicating and sharing information remotely. Previously, when people needed help, it was easier to ask a colleague face-to-face or get quick responses virtually since there was less digital noise. Now, people waste a significant portion of their day looking for information or answering repeat questions. 
"This whole problem doubly impacts Pre-Sales," says Guru's Rob Falcone, Senior Director, Sales Engineering and Strategy, "because they have to do both! They're not only facing a constant stream of questions from AE's and customers, but also waste a ton of energy seeking out information from product, engineering, and other functions in order to do their job. It's a recipe for burnout."
Moving forward, customers are going to decide how business is done
Across the board, leaders agree that buyer behaviour will ultimately dictate how Solution Engineering and Sales Teams do business in our new reality. Rob Falcone identified three areas of changing buyer behaviour that he has seen in the industry since the start of the pandemic: "Volume of deals have decreased overall, price sensitivity has increased significantly, and more buyers are asking for an experiential component to their buying experience (i.e., "try before you buy") to reduce risk and see the return on investment before committing to a purchase."
When it comes to balancing workload across teams based on customer interest, Jonathan Tempest says, "Our model means that [SEs] are mapped to specific Account Executives and have a 1:4 ratio. Some weeks are incredible with demand and other weeks it drops right down. Finding a way to balance proactive work and responsive work, having people helping other people – that's been heightened."
James Kaikis echoed these sentiments, saying that even the types of deals worked on by dominant players like Salesforce.com have changed, and Solution Engineers had to change with them. "We're being asked to do things outside of our usual scope… We're doing engagements we don't usually do." Vendors have become more flexible in the types of deals they work on out of necessity, and the organizations that can do this best will stand a better chance of surviving or even thriving.
Success means being empathetic, setting expectations, and treating every deal like it's precious
Bringing empathy and preparedness to each engagement should be the standard, but it is especially important during times of economic uncertainty. That uncertainty can manifest itself in the quality of work being done, and Solution Engineering leaders recognize that preparing their team for success means three main things: 
Empathize with your team AND customers: "Solution Engineers need to empathize that some of the calls they're going on today won't be qualified in the same way they were pre-COVID," notes Kevin O'Keefe, Manager of Solution Engineering at Salesforce.com. Further, Solution Engineers need to empathize with prospects and customers who are more sensitive to pricing and risk than ever before. Specifically, O'Keefe says that, "the usual grandiose solutions a Solution Engineer would traditionally create may not be as suitable for more tentative buyers."
Setting expectations: Every leader referenced the heightened need for Sales Reps and Solution Engineers to set expectations with one another. Solution Engineers are in-demand at the best of times, but could be pulled into spontaneous meetings prior to the pandemic. In this new selling environment, their skills are extra critical to closing deals and they can't afford to be underprepared for meetings. Ample notice must be given for any client engagements or product demonstrations so that performance is optimal.
Every deal is a "big deal": Most businesses cannot afford to approach certain types of deals as casually as they may have before because spending is down. On top of this, meetings are being conducted virtually, and it is easier to lose the attention of your audience in this format, making your team's delivery critical. As David Halk describes, "If teams have a big presentation coming up, we are doing tons of dry runs, because when you do virtual presentations it becomes more like a show than an organic conversation with jokes and bouncing around in-person… Doing dry runs tightens the presentation up really well."
Looking ahead
Solution Engineers have proven how essential they are to a technology company's survival in light of COVID. Every discovery, demo, and proof-of-concept is dependent on their unique skill set and so they have greater job security than most people within a sales organization. The way their roles look moving forward will be impacted by customer behaviour, but there is no doubt that top-notch talent is going to be what makes the difference between a won or lost deal. Most leaders we spoke with said that hiring top talent during this period will be critical, and we expect that it will be tougher than ever to compel the best talent to take a risk in the current market.
We would like to thank David Halk, James Kaikis, Jonathan Tempest, Kevin O'Keefe, and Rob Falcone for their time and insight into the importance of the Solution Engineer and its essential function, no matter a company's state. 
To better help your team to succeed in this new sales environment, check out "The 3 Biggest Mistakes Companies Make When Hiring Sales Engineers" or reach out to us directly to discuss what talent will set you up for long-term success.